UNDERSTAND YOUR LEGAL RIGHT TO BE HERE!
Fill out the information below to request your FREE consultation.
New York Immigration Attorney
Over 90 Years' Combined Experience
Immigration law is filled with complex facets that need to be carefully addressed in order to ensure that such legal matters are correctly handled. The New York Immigration Lawyers at Pozo Goldstein can help. From problems concerning deportation, to complications with a green card or visa, any number of issues can arise that might threaten the citizenship or naturalization status of an immigrant in the U.S.
Our team has more than 90 years of combined legal experience on our side, and we use this experience to the benefit of our clients. As a large firm, we have access to extensive resources that not all businesses are privy to. These resources do not come at the cost of small-firm representation, either. In fact, our professional team focuses on providing individualized attention to each and every client that we represent, no matter how complex or standard the case may be.
What Makes Our Team Stand Out From the Rest
90+ Years of Combined Experience
Award-Winning New York Immigration Attorneys
Former Judge & Prosecutors
Personalized Service
Pozo Goldstein has the advantage of having both a former judge and former U.S. immigration prosecutors on staff. This gives us a significant advantage in court. Former judicial experience adds a greater depth of understanding of the courtroom and former prosecuting experience gives us insight into how the other side thinks.
With this background and knowledge, we are able to provide a stronger defense for our clients. Having an attorney that you can trust makes all the difference in your case. When you're up against an immigration issue, you want peace of mind and confidence that you are receiving the best defense possible.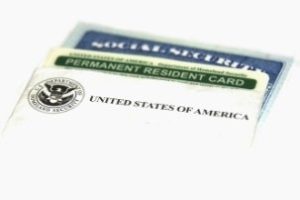 Our staff speaks multiple languages, allowing us to serve clients from diverse cultural backgrounds. Whether your first language is English, Portuguese, Italian, Spanish or French, or Hebrew we can speak directly to you. If you reside in New York and you or a loved one are currently facing a difficult immigration matter, then Pozo Goldstein is ready to speak with you.
Cases We Handle: Immigration Law Practice Areas
Our team of professionals has experience in every area of immigration law, from visas to green cards to deportation. There are many reasons why an individual may choose to come to the U.S., one of which is to seek asylum. If they are facing prosecution in their home country, either physical, political, or emotional, they may flee to the U.S. for safety. We are here to ensure that you are not sent back to your home country if you are facing these types of situations. If you are being threatened with deportation, we will do our utmost to protect you. Whether it is because allegedly overstayed your visa or were convicted of a crime, please allow us to examine your case.
How Pozo Goldstein, LLP Can Help You
If you are dealing with issues involving visas, please do not hesitate to contact us. If you are experiencing difficulties regarding being accepted for a visa or there was a miscommunication regarding when your visa expired, you need an experienced attorney on your side. If you are an employee seeking to work in the U.S., we are able to help you regarding the issues you will be facing.
For jobs in the U.S. where there is no worker in country able to successfully perform the job, a labor certificate could be obtained to hire a worker from another country. You could be granted a work visa which is different from permanent residency but could still be difficult to secure.
For those who wish to become a permanent resident of the U.S., a green card may be a good option. However, the process of applying for a green card can prove to be fraught with difficulty. In order to ensure that your case goes smoothly, contact us.
Other non-citizens do not only wish to retain residency, but want to apply for citizenship. One of the most common ways to do so is through naturalization. As the number of immigrants in the U.S. is increasing, so is the difficulty in being granted naturalization. Authorities will make every effort to find any excuse to deny an applicant.
Our goal is to supply you with every advantage, so that you have the best possible chance of securing citizenship.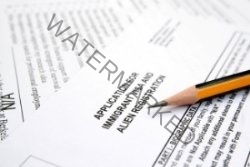 The Importance of Immigration in New York
Immigration continues to be a leading contributor to the growing population of the U.S. In 2009 alone, more than 1.1 million foreigners obtained lawful permanent residence in the U.S. According to the Department of Homeland Security, the number of new green card holders in the country represented an increase of 2.1% from the previous year, and a drastic 34.5% increase from 2000. While a majority of immigrants were granted entry only temporarily, either through a tourist visa or a business traveler's visa, there were still quite a few that became permanent residents of the country.
Unfortunately, the numbers reported in Homeland Security's Yearbook of Immigration Statistics 2009 do not reflect the many immigrants who applied for citizenship or naturalization and were denied their requests. If you were one of these individuals, there is legal help at Pozo Goldstein, LLP. Our New York immigration lawyers regularly help those individuals who are attempting to complete the immigration process successfully, as well as those who've encountered problems along the way. We encourage you to contact our office today for more information about how we can help with your immigration process.
We Offer Aggressive Deportation Defense
One of the most frightening and intimidating situations that a person and their family can face is the possibility of deportation. You may be facing deportation for a number of different reasons: overstaying your visa, being alleged of a crime or failure to fill out and submit the proper documents. Many people throughout the State of New York are facing deportation because of improper documentation.
We can walk you through the immigration process so that you don't miss any of the vital documents required to keep you in the country. By working with our firm, you have a fighting chance at staying in the United States and avoiding deportation. Some of the options that may be available to you include a waiver of excludability, cancellation of removal and deportation suspension. Our law firm is well-versed in these areas.
How to Become a Citizen of the United States
If you are looking to obtain citizenship, then you have come to the right place. Our skilled attorneys are experienced in helping clients become U.S. citizens. There are many benefits to becoming a U.S. citizen, and our firm wants to help you achieve those goals. The process of citizenship can seem long and complex, but with the assistance of a New York immigration attorney from our firm, the process can be made much easier.
Our job is to help clients navigate through the process the right way, no matter what it takes. We also understand that all clients have unique needs, which is why we are committed to providing individualized service and customized representation. Whatever your needs, we want to help you meet them. There is much at stake when it comes to immigration issues such as citizenship, deportation and visas.
Don't risk putting your future in the hands of an attorney with less experience, compassion and skill than a New York immigration attorney from Pozo Goldstein, LLP. Contact us today!
Helping Immigrants Throughout New York
Former Immigration Prosecutors / Former Judge By Your Side
Pozo Goldstein, LLP is backed by over 50 years of combined experience - including time spent as former immigration prosecutors and former judge. Our lawyers are passionate about helping clients resolve all types of immigration matters, from green cards to deportation defense. Let us help you fight to protect your American dream!
Immigration Blog
President Trump Calls for Stricter Immigration Laws Following the Terrorist Attack in New York City
November 3, 2017
by Pozo Goldstein, LLP
This week on Tuesday, Halloween afternoon, the first ISIS inspired terrorist attack in the country since President Trump took office took place in New York…
continue reading [+]
How To Get NY Visas
July 7, 2017
by Pozo Goldstein, LLP
New York City is one of the most attractive cities in the world to live in. This attraction draws people worldwide to a life in…
continue reading [+]